Discover authentic Borneo by embarking on Cultural Experiential Trips or Borneo Vacation Packages.
Looking to dip into Borneo's rich culture? Check out our Borneo Cultural Tours to explore the history of Borneo's different tribal cultures with day visit or overnight stays, including Sarawak's famous Iban headhunters longhouses. Experience the best of Borneo's tribes and indulge in tribal cuisine as you dine with the local folks.
For those looking for a true Borneo vacation and experience the highlights of Borneo with friends and family, we offer our multi-destination Borneo Holiday Packages in 2022 & 2023 in Sarawak, Sabah and Brunei. If you are looking for a small group tour to join Borneo holiday packages, either as a single traveller or just looking for like minded traveller, why not book into one of our Scheduled Departure & Join-In Tour dates.
Or alternatively, dive deeper into the Malaysian state of Sarawak or Sabah in our Sarawak Holiday Package or Sabah Holiday Packages.
Finally, you can choose to fall in love with Sarawak's capital, Kuching, on one of our Local Walking Day Tours to experience the best of old and new Borneo, including experiencing local food tasting and authentic cooking class.
Some of our Borneo best Experiential & Adventure Tours and Packages include:
A Taste of Sarawak: Kuching Food by Foot
A Taste of Sarawak: Kuching Food by Foot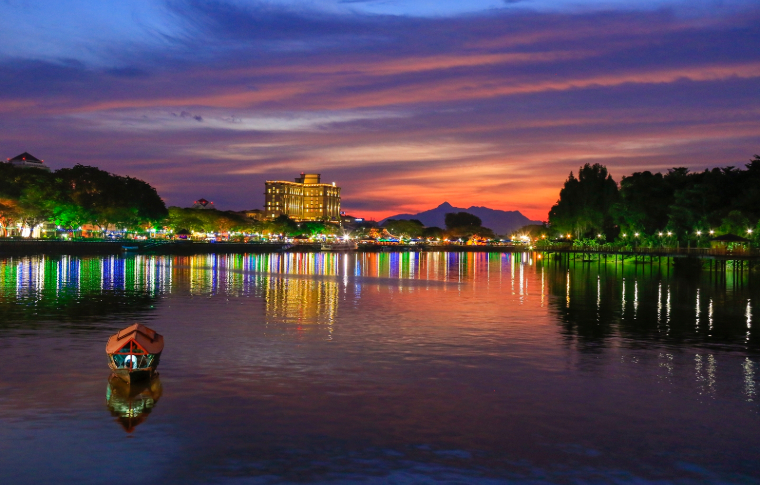 13-Day Borneo Overland Tour: Sarawak, Sabah, & Brunei
13-Day Borneo Overland Tour: Sarawak, Sabah, & Brunei
5-Day Sarawak Coastal Explorer
5-Day Sarawak Coastal Explorer
3-Day Melanau Heartland Mukah Discovery
3-Day Melanau Heartland Mukah Discovery
Best of Borneo Wildlife: Orangutan, Turtle, Kinabatangan
Best of Borneo Wildlife: Orangutan, Turtle, Kinabatangan
Kuching Walking Tour & Cooking Class
Kuching Walking Tour & Cooking Class
Find out more about tours in each categories